Snacks
Amino Energy Ice Pops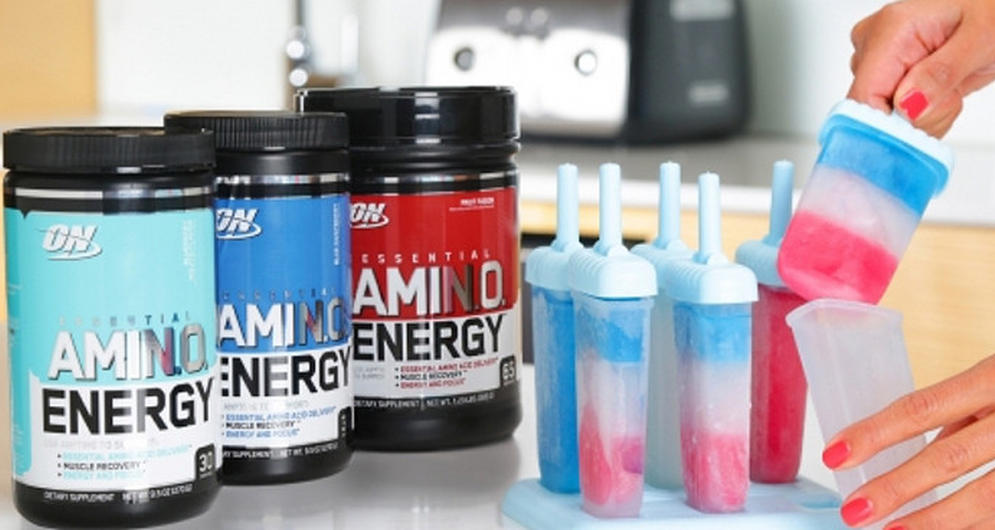 Directions
In 2 separate shaker cups, mix 15 oz. of cold water with 3 scoops of each flavor of Amino Energy.
Pour Amino Energy Orange into popsicle molds till 1/2 full.
Place in freezer until solid (about 50 minutes).
Remove mold from freezer, remove tops of molds and pour Amino Energy Pineapple flavor mixture into mold until full.
Place back into freezer until solid, about 40 minutes. Enjoy!