Snacks
Chocolate Protein Blender Muffins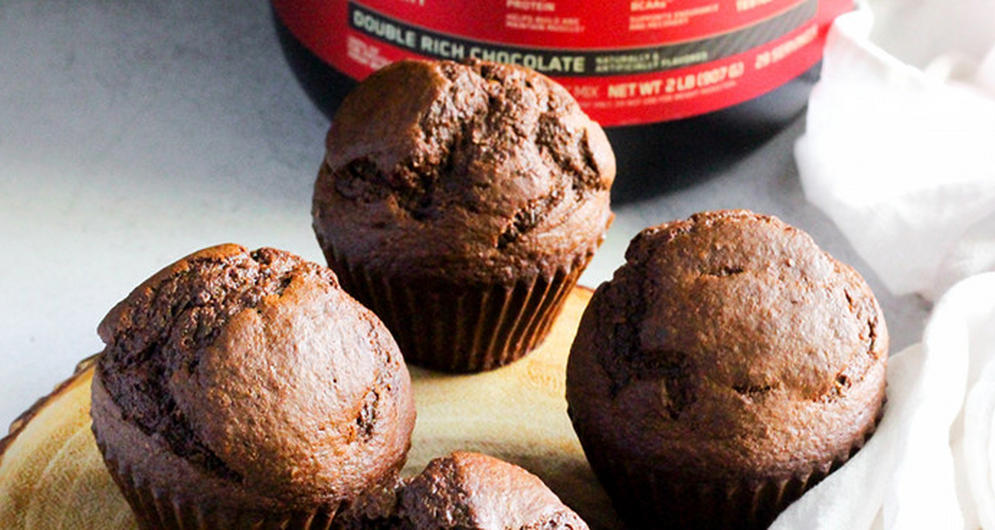 Directions
Preheat the oven to 350 degrees. Line a muffin tin with muffin liners.
Combine all ingredients in a high-speed blender until smooth and creamy. Fill muffin liners ¾ full.
Bake for 25 minutes until the top has puffed up and a toothpick inserted comes out clean.
Allow cooling for 10 minutes before removing from muffin tin.