Snacks
Dry Fruits-Nuts Protein Cookies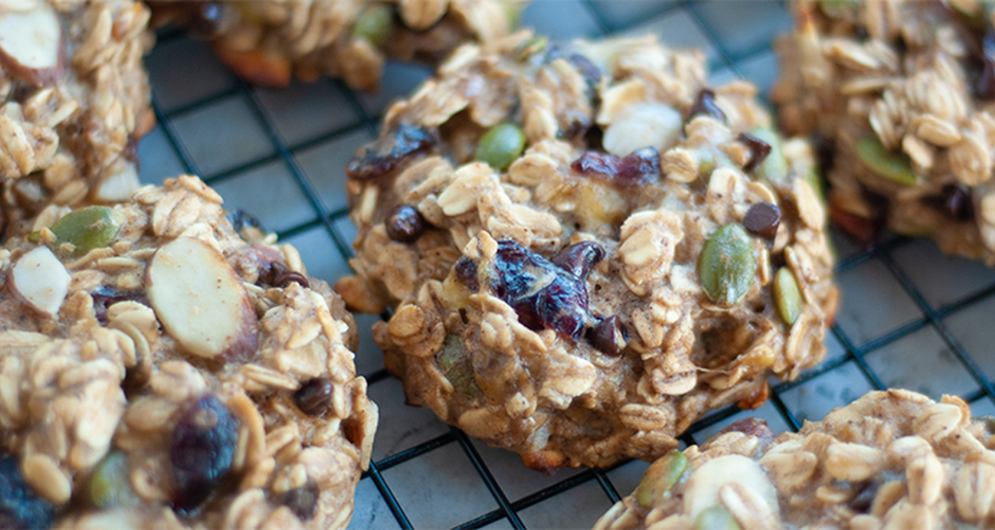 Directions
Preheat oven to 350 degrees. Prepare a baking sheet by lining with parchment paper or silicone baking mat, or spray with nonstick cooking spray.
Mix all ingredients together in a medium bowl until combined.
Spoon about 3 tablespoons of dough onto the baking sheet to form each cookie, flattening with the back of a spoon to create a round cookie shape. Repeat for the rest of the batter to make about 12 cookies. You can arrange the cookies close together on the baking sheet since they will not spread or rise during baking.
Bake for 13-15 minutes or until the cookies are lightly golden brown around the edges.
Cool completely on a baking rack. Store at room temperature for up to five days, refrigerate for up to a week, or freeze for up to three months.
NOTE:
You can use any flavor of Optimum Nutrition Gold Standard 100% Whey protein powder for this recipe!