Nutrition
HOW MUCH PROTEIN DO I NEED?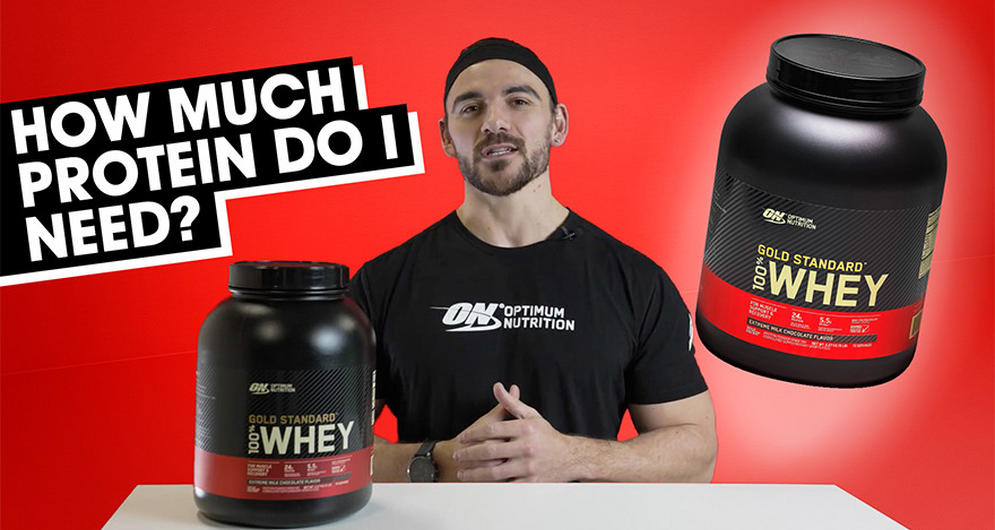 The amount of protein you need each day depends on you and your goals.
Daily protein needs may change based on age, body composition and level of activity.
As a general rule, protein should make up about 15% to 35% of your total daily calories. This will vary depending on your individual performance goal.
USE OUR PROTEIN CALCULATOR BELOW TO FIND YOUR DAILY TARGET
To find out your specific daily protein targets, use the formulation that is most relevant to you based on your training goals.
You will also find a list of foods & protein sources that can help you achieve those daily protein goals!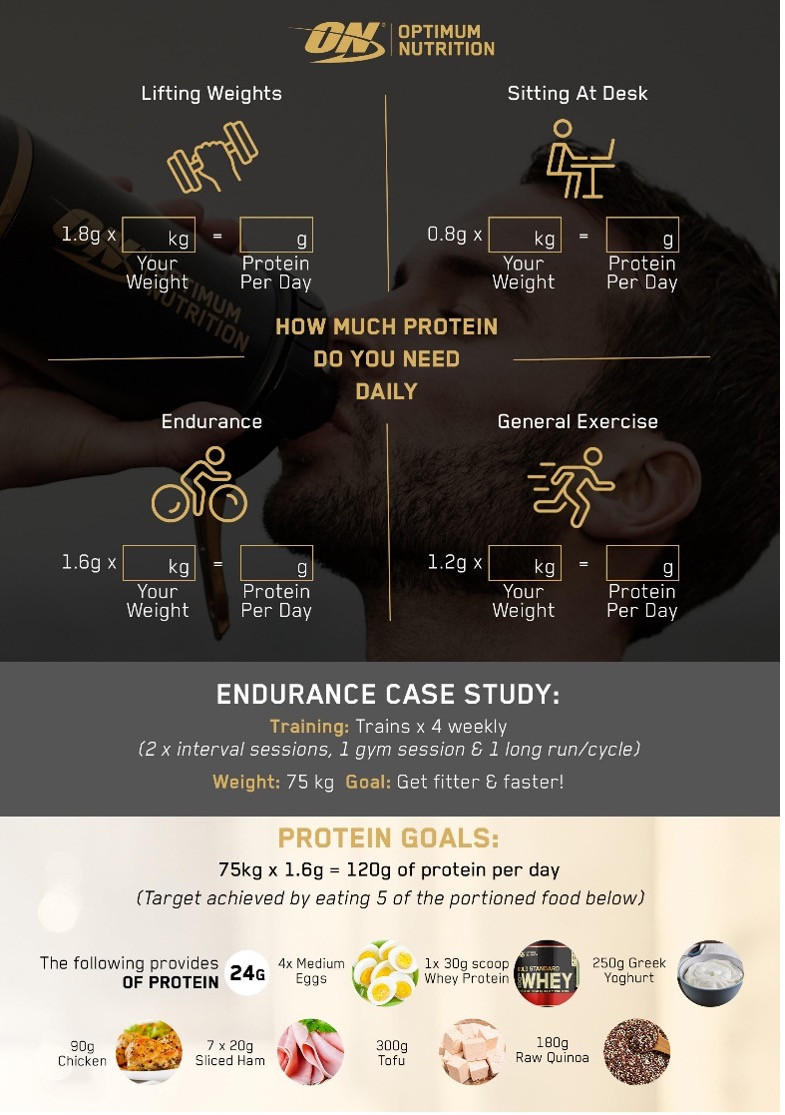 Nick Cheadle from Team Optimum Nutrition is an accredited personal trainer and in this short video he explains how much protein you need per day to hit your unique individual goals.