Taylor Fritz: Finding More
In our three-part series, Taylor Fritz discusses the challenges and triumphs he's experienced during his rise to the upper echelons of professional tennis, and how he finds more within himself on his path to becoming the number one player in the world.
EPISODE 1
UNLOCKING POTENTIAL
Taylor discusses the uniquely grueling schedule of pro tennis, how he uses nutrition to stay in peak condition, and his aim to unlock his full potential.
ADDITIONAL EPISODES
EPISODE 2
MORE WITHIN
Taylor shares how he dug deep, found more within himself, and overcame incredible odds on an extremely tight schedule to take the court at one of the most iconic and prestigious tennis tournaments in the world.
EPISODE 3
MORE THAN A GAME
Taylor talks about his approach to reaching goals on and off the court, the best advice he's ever received, and where he's set his sights for the future.
Taylor's Recommended Products
Fuel like Taylor Fritz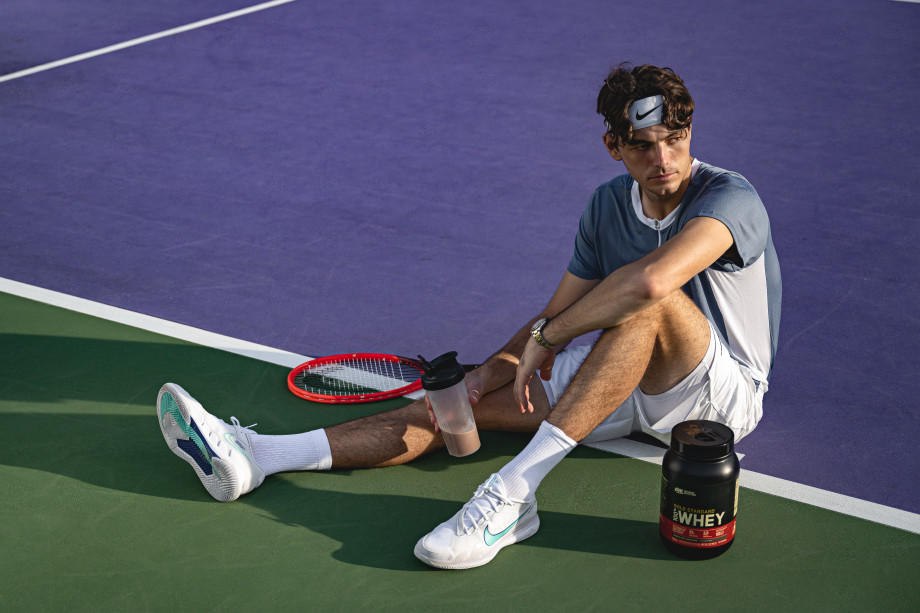 "There are no shortcuts."
Taylor's meteoric rise from a 17-year-old pro to one of the top tennis players in the world is the result of his discipline, hard work, and nutrition. Taylor trusts Optimum Nutrition products to provide him with the high-quality protein he needs to perform and recover at his best. Shop now to get Taylor's favorite products in one convenient bundle.
Sign up to receive updates on Taylor's Journey and get exclusive offers from ON
Plus 15% off your first order