Our Team
Jeremy Allison
Physique Athlete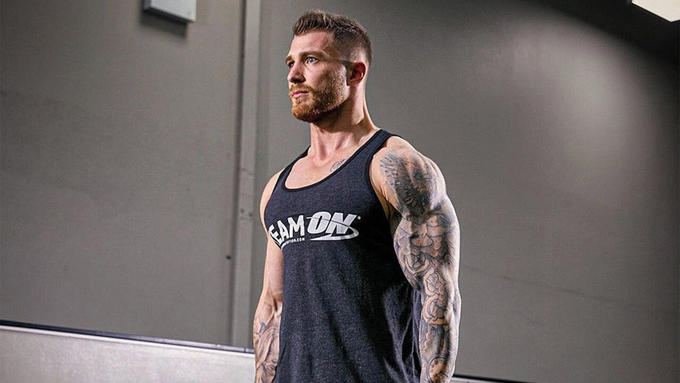 Hometown:
Adelaide, Australia
My name is Jeremy Allison, I'm 28 years of age. I live in Adelaide, South Australia with my wife Isabella and my son Mason with another little boy expected due in October 2021! I have been training for 11 years.
From a young age I was always active playing all kinds of sport like cricket, AFL football, soccer etc but from when I was 11 years old my main focus was cricket. I played cricket through my school days (primary and high school) also playing for a district club as well as being selected in multiple state teams for my age group. I very lucky enough to be selected for the under 19 Australian team for a tour to Dubai against the West Indies which was an amazing experience.
As I developed in my cricket career I worked with strength and conditioning coaches as well as nutritionists and started getting more interested in training and diet. Unfortunately for me I suffered from recurring injuries which lead me to an early retirement from cricket but while focusing on strength and conditioning I found more about bodybuilding. I constantly researched workouts and diets from magazines and internet pages and forums and applied them into my daily life. That was then I found a new passion in the fitness industry.
I then got a job working at a supplement store and my passion for bodybuilding grew! In 2013 I decided to diet and compete in my first bodybuilding contest but doing the Men's Fitness category because I didn't believe I was big enough yet to do bodybuilding. I placed 2nd which I was absolutely thrilled with because it showed me, I can do something new that was out of my comfort zone also giving me a new drive to get better. 3 years on in 2016 I then competed again in the Men's Physique category because at the time that look is what inspired me to look like. I won the overall in that category achieving my goal to win my category.
Moving forward I was lucky enough to be approached by Optimum Nutrition as an ambassador which then has now led me to be a sponsored athlete with one of the world's greatest companies in the health and fitness industry which is a HUGE honour for me. I have been with the company for over 5 years and have been given so many great opportunities by travelling and meeting a whole heap of people in the fitness industry that I even look up to.
I am now currently into an offseason to grow and compete in the IFBB league in classic physique hopefully in 2022 and with the support of Optimum Nutrition I know I can achieve my goal