Desserts
Christmas Chocolate Pudding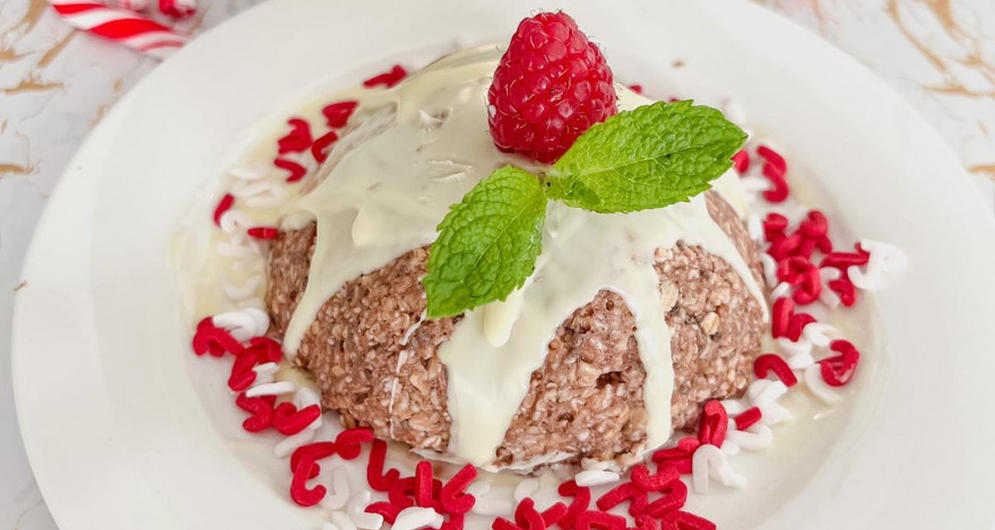 Directions
In a bowl, combine all pudding ingredients until incorporated.
Line a small bowl or circular dish with cling wrap and press pudding mix into the bowl.
Cover and refrigerate overnight or for 1-2 hours.
Turn bowl onto plate and remove cling wrap.
Melt chocolate in the microwave on 30 second intervals until smooth.
Pour over pudding and top with raspberry and mint leaves.