Fitness
Back in the starting blocks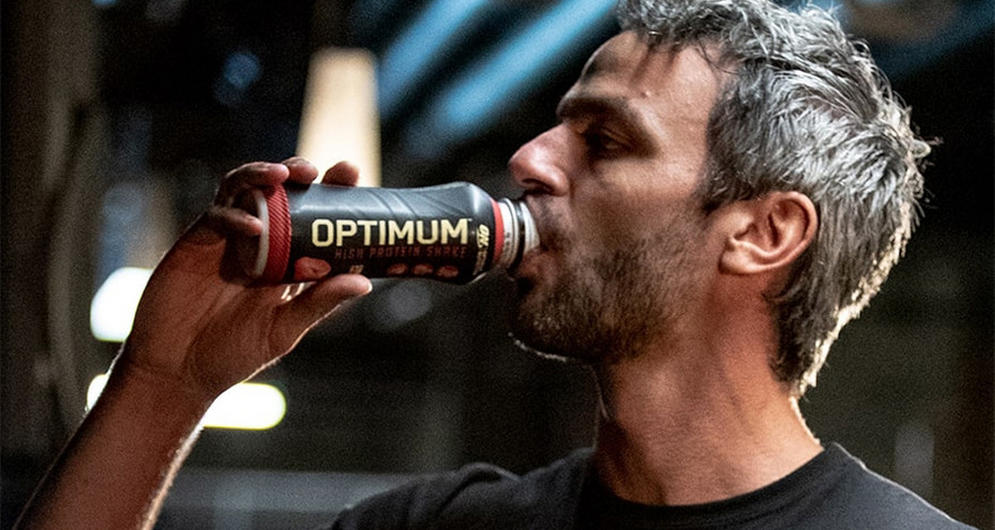 With the Olympics officially pushed back a year until the summer of 2021, we spoke to Irish Olympic athlete and Optimum Nutrition ambassador Thomas Barr to get his thoughts on the postponement and see how his plans have changed because of it:
Describe the feeling when you found out the Olympics have been postponed until next summer?
Since Covid-19 started to spread, sporting events across the globe were being cancelled and I thought it was only a matter of time until the Olympics was cancelled. It was at the stage where most countries were in lockdown, it was becoming difficult to train effectively at the level required for an Olympic athlete. While I was of course disappointed that a year of working towards the Olympics was not going to go to use this season, I was actually very relieved when the call was made to postpone the Olympics as it really took the pressure off myself, my coaches and my training partners who were trying to find places to train together.
How have you adjusted to strictly keeping fit from home?
I will always try to take the positives from a situation and while it is not ideal, I have actually adjusted just fine and am doing what I can to stay ticking over! We set up a decent home gym and I am living in a house with a few other athletes, one of them being my training partner so it's easy to stay motivated to train when everyone else is in the same boat. The sessions are heavily modified but I am using this time to focus more on getting the basics right such as my core strength, rehab exercises and other areas that I cannot dedicate as much time to normally. I am embracing and enjoying the change, the different type of workouts and even being able to train at whatever time suits me.
Are there any techniques or routine you have found yourself in to stay mentally strong during this time?
I've just been keeping busy distracting the mind and using all the extra time I have on DIY projects around the house and in the garage. I also just keep reminding myself that everyone is in this together and there is something much bigger taking a hold of the world at the moment than sport, so it really puts things into perspective.
You're still coming to terms with it yourself but have other competitors/teammates reached out to give you advice/support to deal with this?
While I haven't had much direct contact with competitors or teammates, I'm definitely not feeling alone in this. From social media posts it is easy to see that while everyone is struggling to train effectively, there is a largely positive feeling about getting through this and working toward next year.
How important is it to stay on top of your nutrition now you can't perhaps train at max capacity?
Diet at the moment is extremely important to keep the immune system working effectively while also maximizing the training effect from my gym, circuit and running/treadmill sessions. With the home gym setup, I have also really been focusing more time on rehab work and strength work, somewhere that Optimum Nutrition Gold Standard 100% Whey has stepped in to make sure I am getting enough protein in the day. In fact, while I have more time on my hands, I'm taking the opportunity to dedicate more time, and perhaps even engrain better habits, to getting my nutrition right!
What will your new training schedule look like when you can resume to track training?
It really depends on what part of the season we are at when everything returns back to normal but I would imagine we will try to streamline back into our normal training schedule of 2 track sessions, 2 technical sessions (hurdles and sprint related), 2 strength sessions, 2 circuit based sessions and 1x 20 minute run!