Nutrition
Baking for gains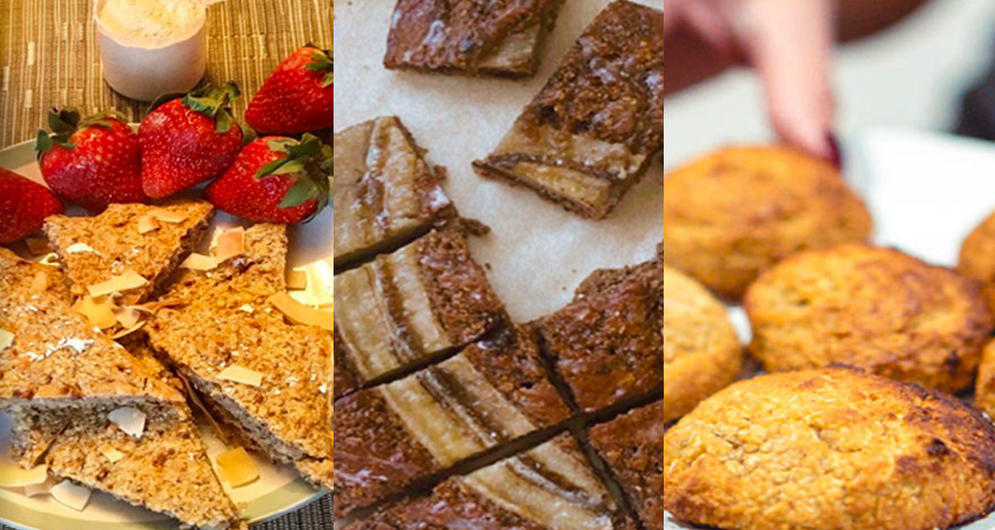 Happy World Baking Day from all of us at Optimum Nutrition! Here are three simple recipes that you may want to try at home that are packed with great flavour and high quality protein.
PROTEIN BANANA BREAD
Ingredients:
2 medium bananas, mashed
2 scoops of banana flavoured ON whey protein
170g whole wheat flour
2 tsp baking powder
2 egg whites
10g splenda
1 tsp cinnamon
150ml water
Pinch of salt
Handful of chopped almonds for crunch
Method:
Preheat your oven to 180°C and grease a bread tin.
Sieve the whey protein, flour, baking powder, splenda, pinch of salt and cinnamon into a large bowl.
In a separate bowl, mix the egg whites, water and mashed banana then pour them into the larger bowl with the dry ingredients.
Mix well and add your chopped almonds just before you pour the mixture into the greased bread tin.
Bake for 45 – 50 min then, using a toothpick, test the centre, if the toothpick comes out clean, your loaf is ready.
Nutrition: 147kcal per serve

MACAROONS (BATCH OF 20)
Ingredients:
2 servings of optimum nutrition vanilla whey protein
2 tbsp almond butter
2 tbsp coconut flour
1 tbsp vanilla extract
1 cup almond milk
2 cups shredded coconut
1/2 cup almond flakes (optional)
Method:
Preheat the oven to 180 degrees
Create your macaroon mix by adding the coconut flour, shredded coconut and protein powder together in a food processor and blend for a few seconds
Add the almond butter, almond flakes and vanilla extract. Again, blend in the food processor until the mixture is combined but still flakey
Slowly add the almond milk to the mixture in parts, intermittently blending to create a sticky dough like consistency
Using your hands, roll the mixture into approx 20 small balls and place onto a baking tray lined with baking paper (at this point flatten them down a little to create a macaroon shape)
Place in the oven for 15 mins, until golden
Nutrition: 32kcals per macaroon

BAKED OATS RECIPE
Ingredients:
To serve 2
100g Oats
40g Optimum Nutrition Vanilla Lean Whey
One Teaspoon of sweetener *optional
One whole egg *beaten
200ml Milk
Dried fruit, nuts or seeds *optional handful of each
Method:
Preheat oven to 200degrees.
Set aside a heatproof dish or I find that silicone loaf moulds work really well, it means that the oats come out more uniform and the moulds are easy to clean.
In a large bowl, add all the ingredients and mix so they are thoroughly combined.
Pour the mix into your tray and bake for 20minutes or when the top is lightly golden, allow to cool and serve.
This is a completely freezer friendly recipe and will keep for a couple of days sealed in the fridge.
Nutrition: 440kcals per serving