Nutrition
New tub, new taste, same quality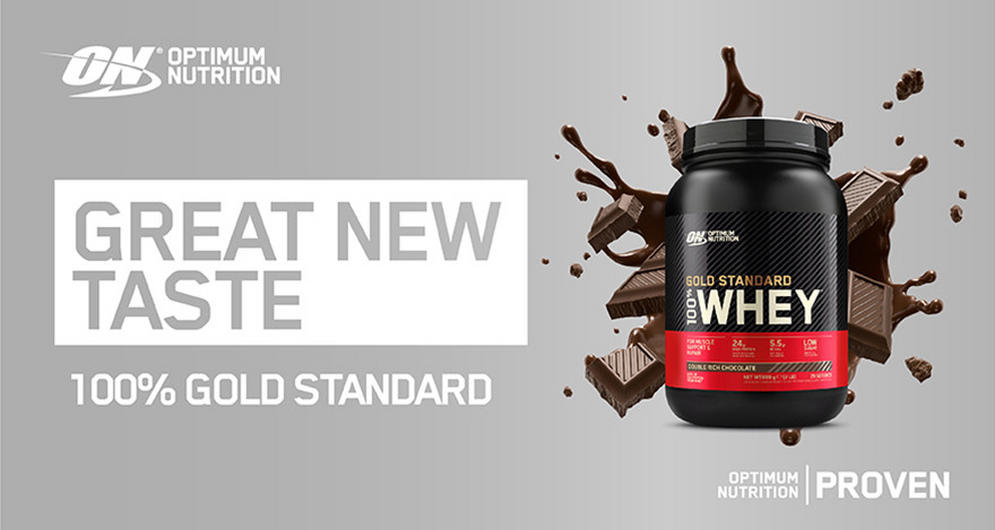 OPTIMUM NUTRITION has been trusted to provide the highest quality in post-workout recovery, pre-workout energy, and on-the-go sports nutrition products for over 30 years and in 90+ countries worldwide. We hold ourselves to the highest production standards, all so you can unlock your body's full potential. Optimum Nutrition's GOLD STANDARD 100% WHEYTM is the world's best-selling whey protein.
Our Gold Standard 100% Whey tubs have a new look and feel that we are immensely proud of. Not only have we improved our look, we have improved the formula. We have new and improved flavours that are still built off of the same quality of ingredients. Purchase any of the following flavours and if you are not satisfied, we will give you your money back. Double Rich Chocolate, Extreme Milk Chocolate, Delicious Strawberry, Vanilla Ice-Cream and French Vanilla.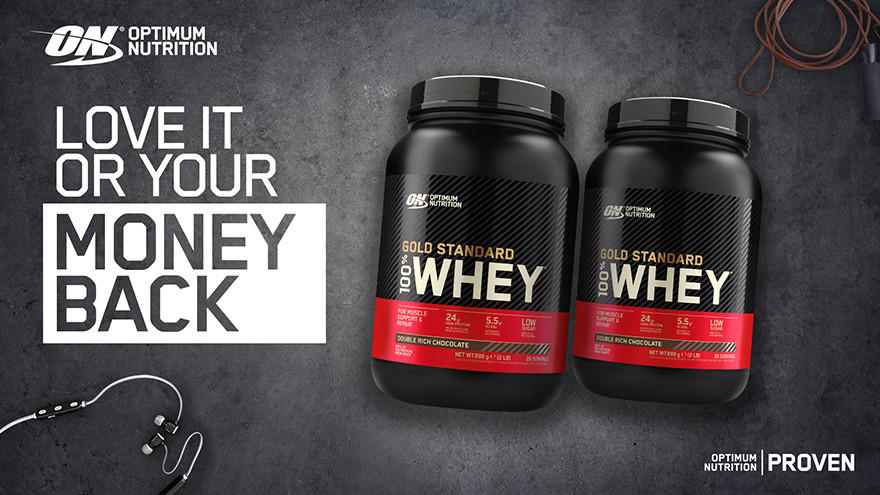 Each tub of Gold Standard 100% whey delivers 24 g of whey protein to support muscle growth. After training, your body uses protein to help repair and rebuild muscle fibres. Each great tasting serving contains 24 g of premium whey protein to support muscle growth and 5.5 g of naturally occurring BCAAs. All with just 1.3 g of fat, 0.7 g of sugars, and with 1.4 g of carbs. GOLD STANDARD 100% WHEYTM is best enjoyed first thing in the morning and/or during the 30 minutes just before or immediately after training. Simply mix one rounded scoop (30 g) with 180-240 ml (6-8 oz) of water in an ON shaker.