Drinks
Cucumber-Green Apple "No-jito" Mocktail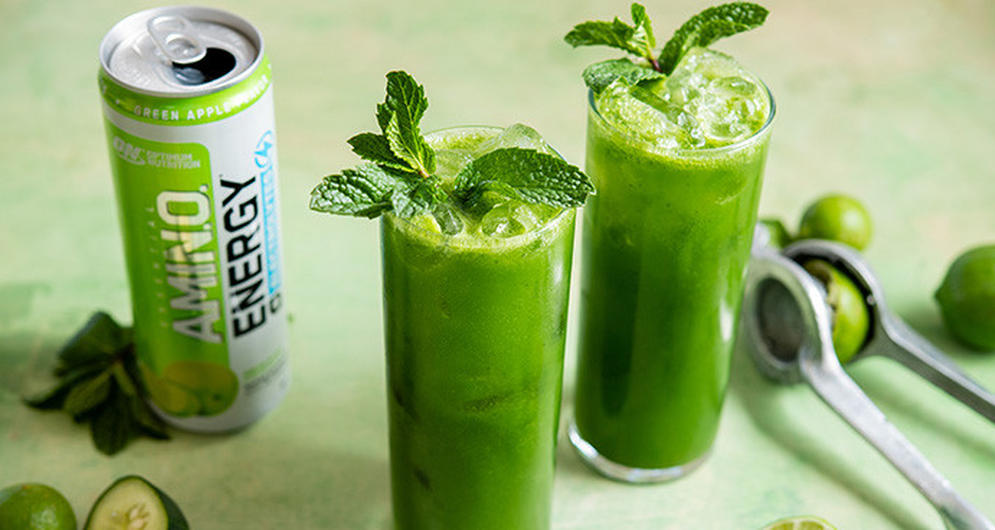 Directions
Place ¼ cup mint leaves, cucumber pieces, lime juice and ¼ cup cold water in a high-speed blender and blend on high for approximately 1 minute until all ingredients are mixed together into a green juice.
Pour juice into a cocktail shaker full of ice, shake vigorously for 15-30 seconds, and then strain over ice into two mojito glasses, dividing evenly between the two glasses.
Top each glass with Green Apple Optimum Nutrition Essential Amino Energy Drink (approximately 3 oz each) and garnish with fresh mint. Enjoy!