Snacks
Carrot Cake Protein Bars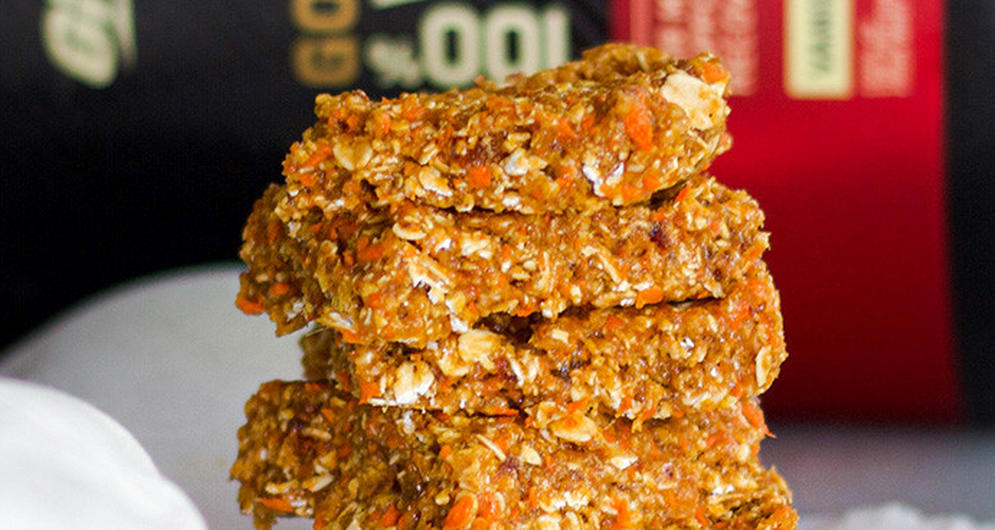 Directions
Combine all ingredients in a food processor. Process on high until mixture comes together and is sticky.
Press mixture into the bottom of a lined loaf tin. Place in the freezer for 30 minutes to firm up then cut into 8 even bars.
Store bars in the freezer in an airtight container.