Snacks
Vanilla Protein Bar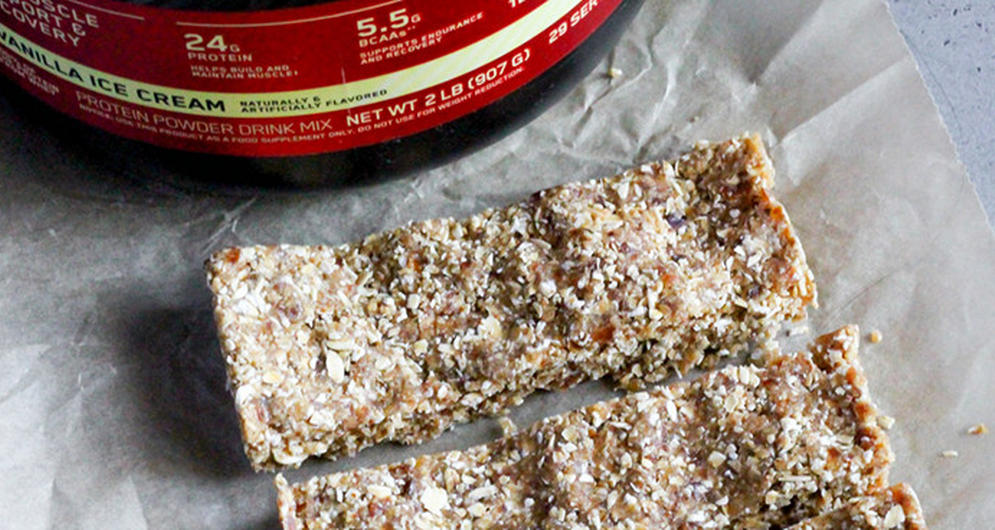 Directions
Combine oats, protein powder, dates, and peanut butter in a food processor.
Pulse until combined. Slowly add water a tbsp at a time until it comes together.
Press mixture in a baking dish lined with parchment in an even layer.
Freeze for 15 minutes before cutting into bars. Store in the freezer in an airtight container.