Snacks
White Chocolate Cranberry Cookies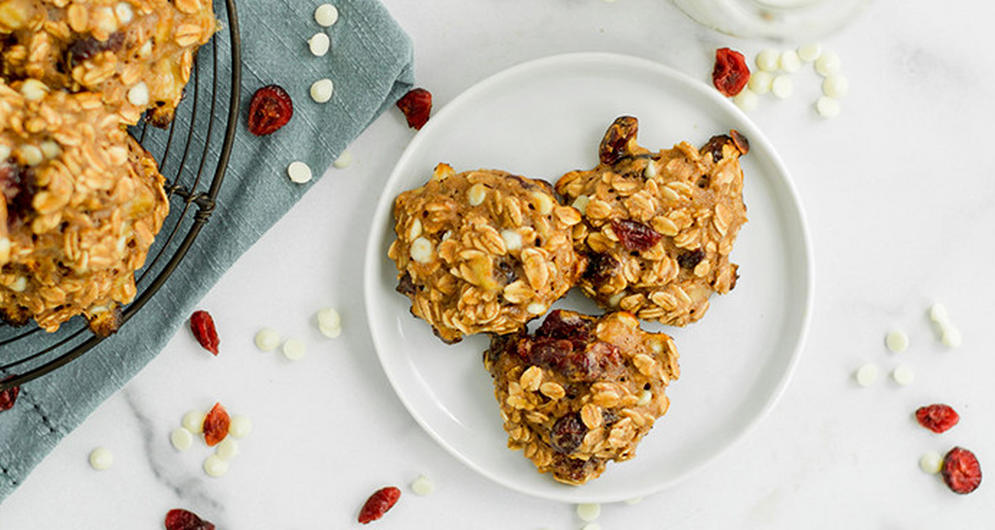 Directions
1. Preheat oven to 350F. Line 2 baking sheets with a silicone baking mat or parchment paper.
2. Mix the banana, egg, and vanilla together in a large mixing bowl using a fork. Add the oats, protein powder, almond flour, and baking powder and stir until combined.
3. Gently fold in the chocolate chips and cranberries.
4. Scoop approximately 1 heaping tablespoon of dough per cookie onto the baking sheet. There should be a total of 20 cookies. Form each dollop of cookie dough into a round shape with damp fingers or a spoon. Bake for 12-14 minutes, until the undersides are golden brown.