Fitness
An unforgettable month.. with Henry Slade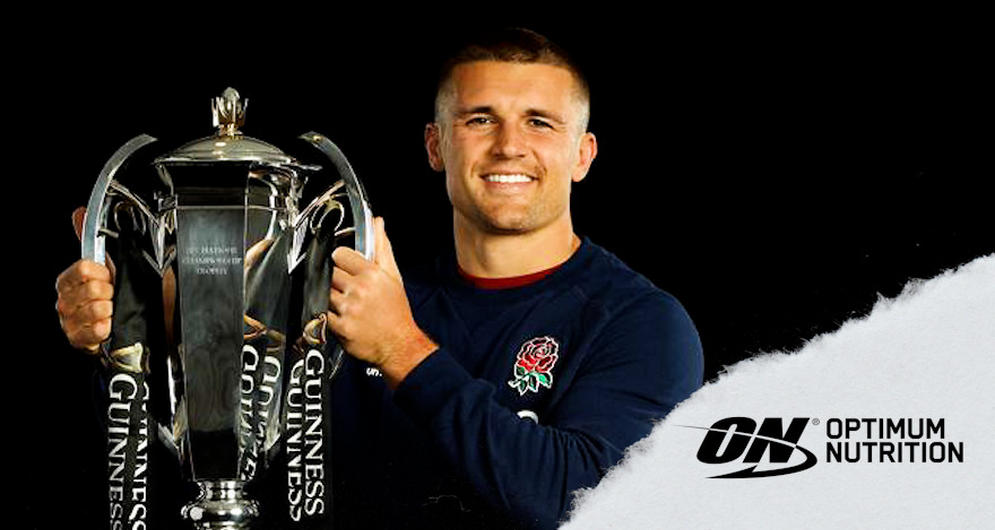 "Staying healthy, keeping an eye on my nutrition and working hard" were the words of Henry Slade as the country entered its 12th week of restrictions with professional rugby having resumed. Fast forward 6 months and it's been nothing short of a Gold Standard month in the life of Slade on and off the pitch as he experienced fatherhood for the first time with the welcome addition of baby girl Olive.
"Sleep has been a luxury but to be fair I can't complain. Meg has been unbelievable especially during the night time shift and I've been doing more during the day time. I'm still getting a solid 7 hours which is crucial for my recovery in between sessions and the lead up to game day. It's been a crazy few weeks. A time that I'll look back on in years to come with massive pride. Because the finals were all back to back due to Covid. Recovery and nutrition were so important in making sure I was good to go each time. I had to make sure I was resting my mind and body properly, and getting the right food and Optimum Nutrition supplements was a big part of this."
Whilst Olive is the biggest achievement for the Exeter Chiefs and England centre in 2020, his list of accolades cannot be ignored.
On the 17th October, the Exeter Chiefs won their maiden European Champions Cup in a thrilling 31-27 win over Racing 92 at Ashton gate. Slade scored a try that put the Chiefs 28 points clear of the French side but they rallied late on to close the gap to a single score away from what would have been a comeback for the record books.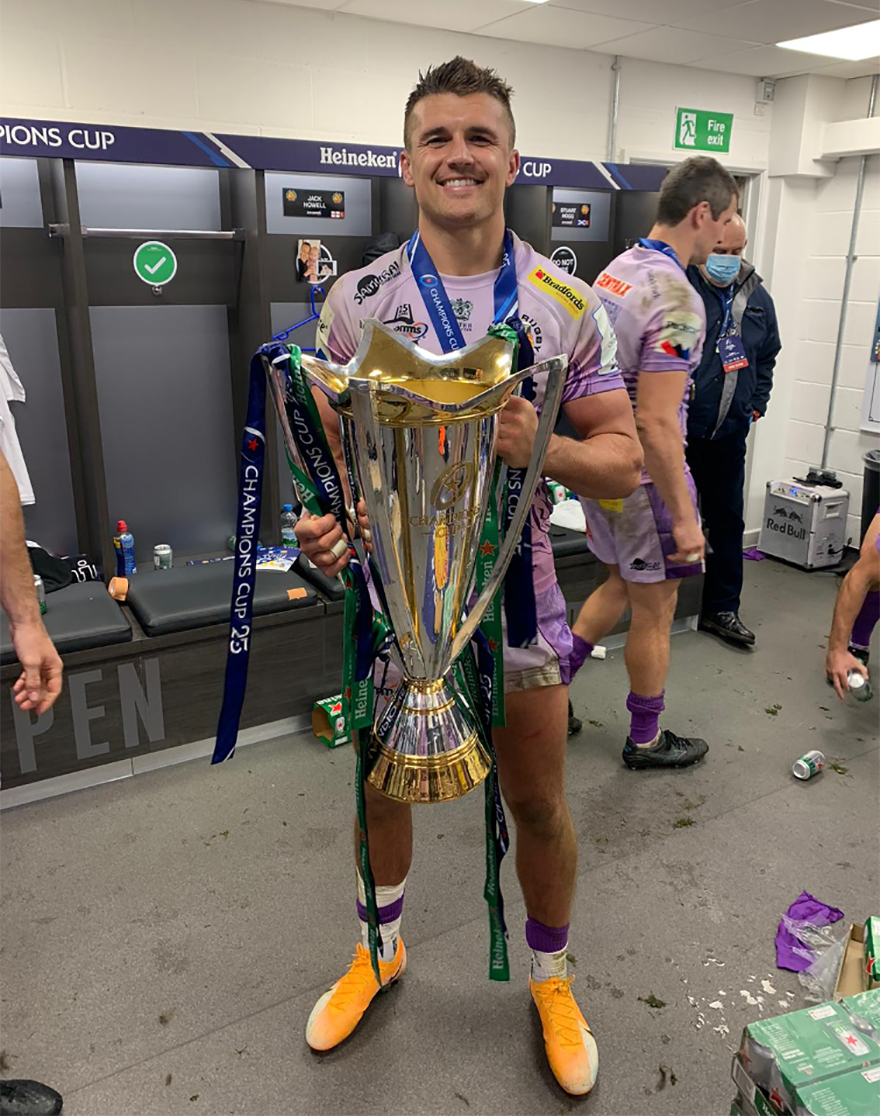 Champagne was popped, as was a large Optimum Nutrition Gold Standard whey shake as recovery for Henry was top of the agenda as the Chiefs hunkered down to prepare for the next Premiership Rugby final against the London Wasps. Sladey put in a man of the match performance to score Exeter's only try in a 19-13 win at Twickenham and make Exeter just the fourth English side to win the double honours in the same season.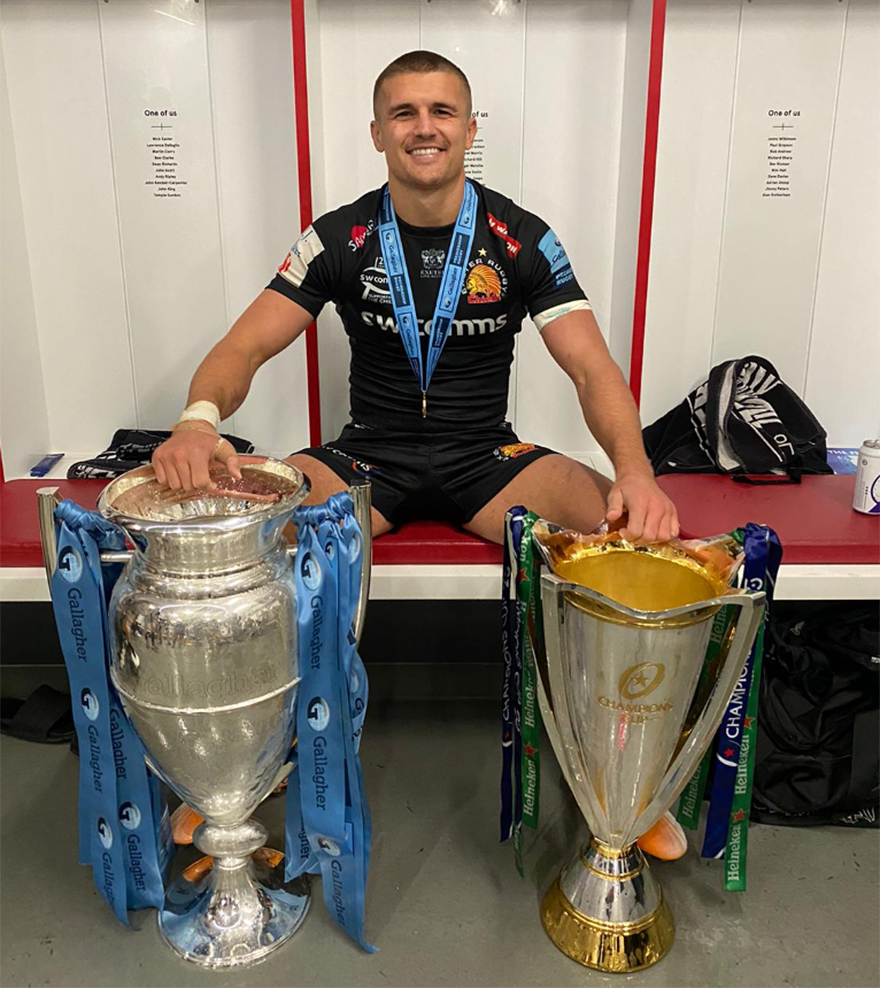 The domestic season was complete and focus was quickly switched to International duty. The annual Guinness Six Nations tournament was due to recommence after postponement earlier in the year due to COVID-19. England had completed the majority of what Eddie Jones had planned for his England side, but still needed a win by a bonus point at the Stadio Olimpico to give themselves a fighting chance of the title. This result alone would not guarantee the team the honours but place pressure on Ireland's visit to Paris, where they would need a win with a six point margin and at least one try, or by seven clear points to claim the title themselves.
England went in as favourites over the Italians and the team duly delivered with Henry continuing his club form on the international stage by scoring the final try of the evening in a 5-34 win.
England now turn their attention to a number of Autumn Nations Cup fixtures which kick off with Eddie Jones' men hosting Georgia in a Quilter International at Twickenham, on Saturday 14th November. However, Slade and co will not be resting on their laurels from the success they have just had.
"The feeling in camp is great at the minute. Boys were very happy with winning the 6 Nations, but we're not getting carried away because we know these next few weeks are going to be very tough, but potentially so rewarding. That being said, we're looking no further than Georgia this weekend as we know from training against them that they are going to bring a lot of physicality and it'll be a tough game. The transition coming into camp has been good. I've been around this group for a number of years now which makes coming in much more seamless.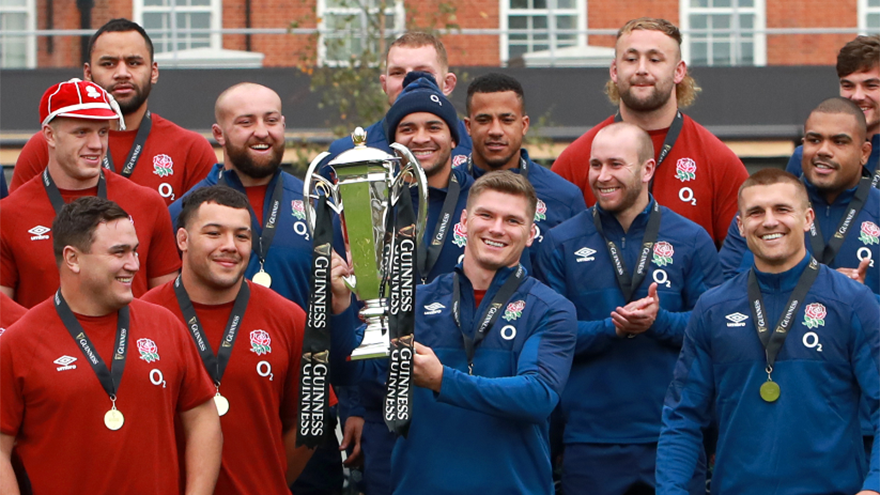 "I'd say I'm feeling in form but probably because I feel so fit and energetic at the present. I feel I'm able to work for longer and harder in training sessions and therefore able to maximize my performance on match days. This is probably from a combination of playing a lot, so I am match fit and I'm listening to my body for when I need to refuel. Also the teams I play in (Exeter/ England) have such good players that it makes it so enjoyable, which is huge. Hopefully I can keep this going for as long as possible!"
Proven in preparation and proven in elite performances, all of us at Optimum Nutrition are immensely proud of the dedication Henry has shown in the sport of rugby and will continue our support of his journey throughout the 2021 season and beyond.
Want to pump yourself up for a workout like an England rugby star? Follow and listen to Henry's spotify gym track list.