Nutrition
5 #stayathome protein packed recipes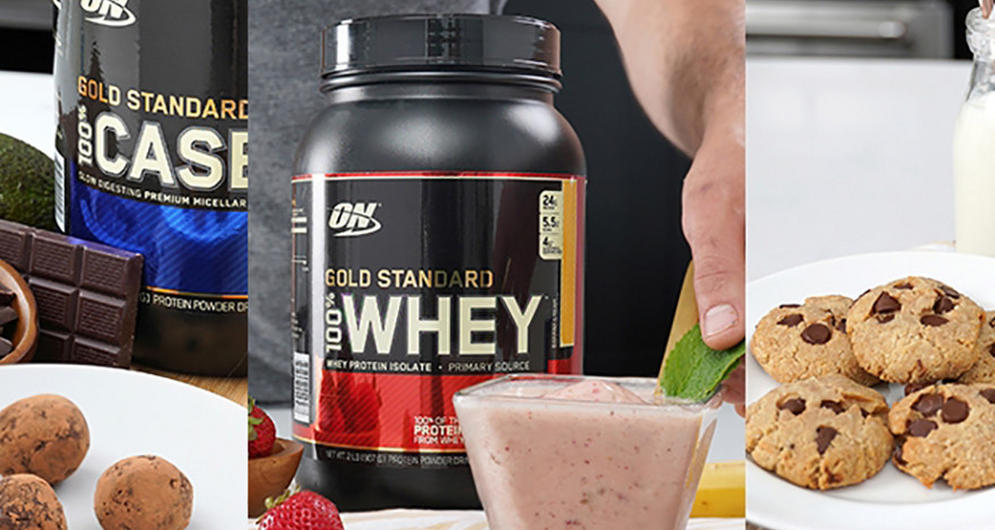 With more times on our hands and less trips to the gyms, it's more important than ever to stay on top of your nutrition and hit your daily protein targets to maintain your body composition. Here's 5 extremely tasty recipes you can make at home using our range of products.
1. STRAWBERRY BANANA SMOOTHIE BOWL
Ingredients
70g frozen banana
130g frozen strawberries
1 scoop Optimum Nutrition 100% GSW Whey Banana Cream
100ml coconut water
Method
Blend all ingredients in a blender until smooth
Pour into bowl and serve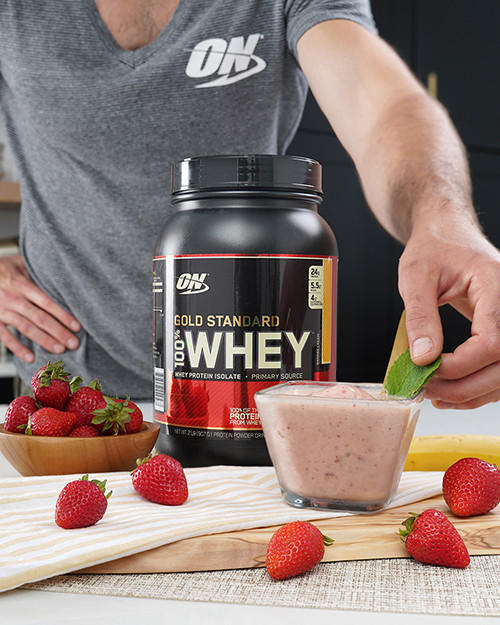 2. AVOCADO PROTEIN TRUFFLE BALLS
Ingredients
½ avocado
2g sweetner of choice
10g cocoa powder
½ scoop Optimum Nutrition Vanilla Casein Powder
1/8 tsb salt
2.5 oz melted dark chocolate
Method
Blend all ingredients together in a blender until doughy texture
Roll into medium-sized balls
Coat in cocoa powder and serve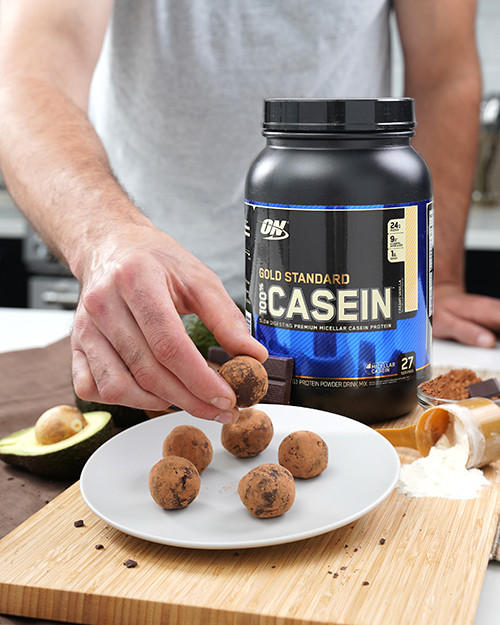 CHOCOLATE CHIP KETO COOKIES
Ingredients
76g almond flour
3-4 tbsp chocolate chips
20g Optimum Nutrition Vanilla Hydro Whey
2-3 tbsp sweetner
1/8 tsp baking powder
1/4 tsp salt
25g coconut oil
1.5 tbsp oat milk
1 tsp vanilla extract
Method
Add flour, chocolate chips, whey, sweetner, baking powder and salt to a bowl and stir
Add coconut oil, oat milk and vanilla extract and stir in
Once all combined split the mixture into cookie shapes
Heat the oven to 325°C and bake the cookies for 8-12 minutes
Leave to cool for 5 minutes and enjoy!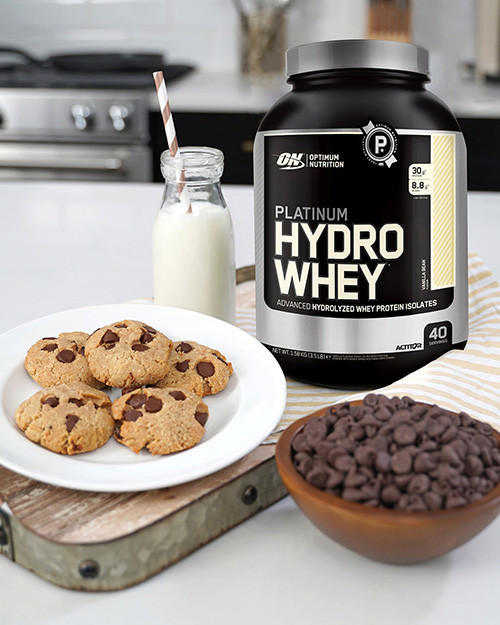 4. COCO STRAWBERRY ACAI BOWL
Ingredients
2 tbsp Acai berry powder
1 scoop of Optimum Nutrition Vanilla Whey Powder
½ frozen or fresh banana
1 handful frozen mixed berries
1 tbsp Hemp seeds
200ml coconut water
½ tbsp coconut shavings
Handful of finely cut strawberries
Tbsp of Chia seeds
Handful of Coconut shavings
Method
Blend all ingredients in a blender until smooth
Pour into bowl and garnish with strawberries, chia seeds & coconut shavings
5. CHOCOLATE PROTEIN AVOCADO MOUSSE
Ingredients
1/2 cup milk of your choice
1/2 cup cocoa
1 scoop of Optimum Nutrition Double Chcoolate Whey Powder
2 avocados
1 tbsp vanilla extract
A few mint leaves
Handful of raspberries
1 tbsp natural yogurt
Method
Blend all ingredients together
For a thicker texture, decrease the serving of milk
For a thinner texture, increase the serving of milk
Serve with raspberries & a few mint leaves