Snacks
Flourless Protein Banana Nut Muffins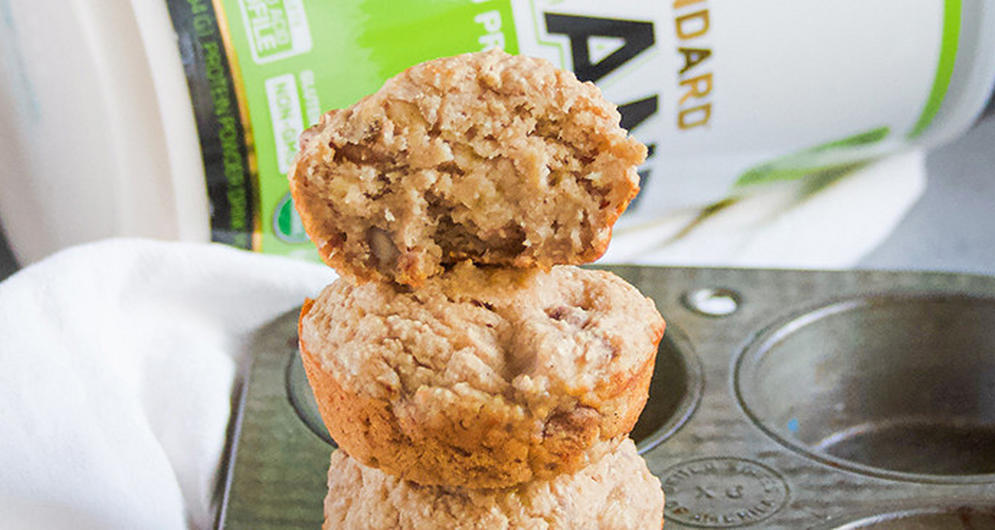 Directions
Preheat the oven to 350F degrees. Grease a muffin tin for four muffins.
In a large mixing bowl, mash ripe banana until smooth (a few lumps is ok).
Whisk in non-dairy milk and honey. Add oat flour, plant protein powder, and baking powder. Stir until a batter forms.
Mix in walnuts.
Evenly distribute batter into muffin tin.
Bake for 12 min. until the tops are golden brown. Allow cooling in muffin tin for 5 minutes before transferring to a wire cooling rack.