Snacks
NO-BAKE PROTEIN BROWNIES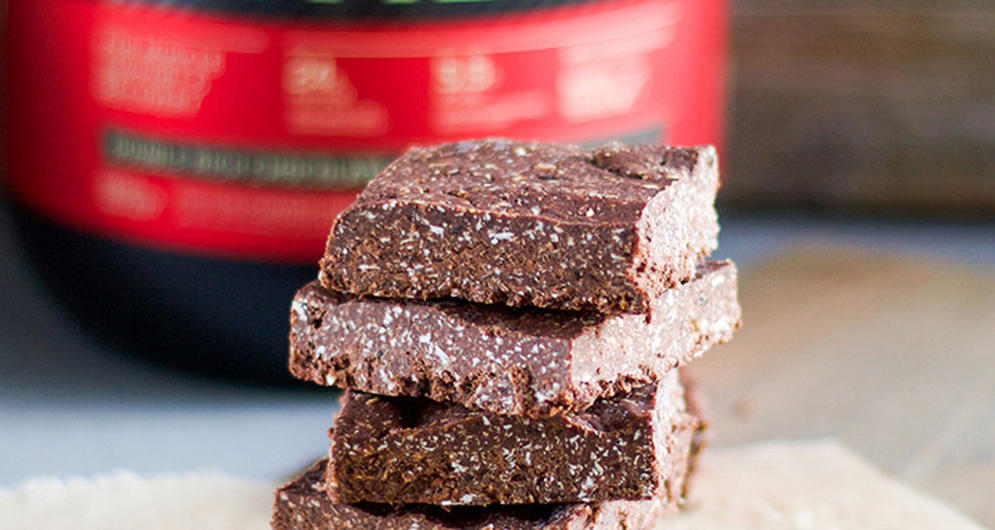 Directions
Line an 8x8 baking dish with parchment paper.
In a food processor, add oats, cocoa powder, protein powder, and salt.
Process until the mixture resembles a fine flour. Add coconut oil, dates, milk, maple syrup, peanut butter, and vanilla extract. Process until the mixture comes together and forms a slightly sticky dough.
Press dough into the baking dish (it will not cover the whole dish, so form it into a rectangle with your desired thickness).
Place in the freezer for 10 min. to set. Store in an airtight container in the fridge.