Nutrition
6 Key Nutrients To Help Support A Healthy Immune System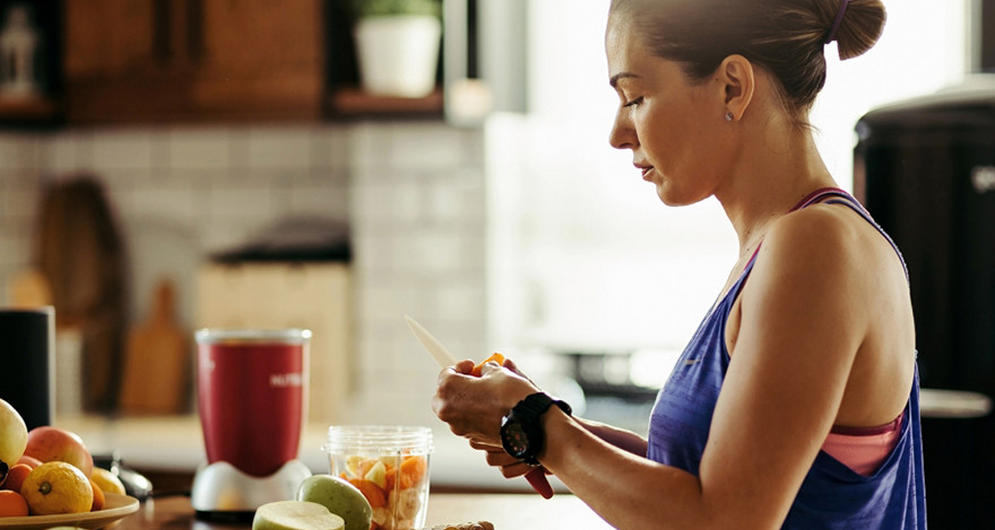 This article is for educational purposes only. It does not reflect the opinion of Optimum Nutrition, nor is it intended for product marketing purposes.
The immune system is a complex network of cells, tissues, and organs. Balanced nutrition can help to support your immune system. You can influence the integrity of your immune system by diversifying your nutrient intake with a balanced and varied diet, regular exercise, and drinking plenty of water. Consumption of the foods listed below will help ensure you are getting an adequate % Daily Value of immune-boosting nutrients including vitamin A, vitamin C, vitamin E, vitamin D, zinc and protein.
VITAMIN C helps support the immune system by promoting various cellular tasks, which support immune function. Fruits and vegetables are the best sources of vitamin C. Select from a variety of citrus fruits and dark green leafy vegetables.

FOODS RICH IN VITAMIN C
ORANGE • GRAPEFRUIT • LIME • LEMON • TANGERINE • POMELO • MANDARIN • PINEAPPLE • GUAVA • CANTALOUPE • STRAWBERRY • KIWI • TOMATO • SPINACH • ARUGULA • CHARD • KALE • COLLARD GREENS.

VITAMIN A is essential for overall well-being of cells. Vitamin A provides antioxidant support and even helps regulate the immune system. Select from a variety of fruits and vegetables that are dark green, bright red and orange.

FOODS RICH IN VITAMIN A
LIVER • FISH • EGGS • MILK • YOGURT • CHEESE • COTTAGE CHEESE • PUMPKIN • BUTTERNUT SQUASH • CARROTS • SWEET POTATOES • RED PEPEPRS • ASPARAGUS • KALE • SPINACH • BROCCOLI • GREEN LEAF LETTUCE • ROMAINE LETTUCE • MANGO • PAPAYA • GOJI BERRIES • APRICOTS

VITAMIN D is primarily known for its role in bone health, but also helps support immune function. Exposure from UV sunshine rays can help the human body to produce vitamin D. The cells in your skin can produce sufficient levels of vitamin D, however synthesis may be limited based on where you are in the world, sun exposure, and level of melanin in skin. Vitamin D is also found in very few foods, therefore may be added to some foods such as milk, yogurt, juices, breads and ready-to-eat breakfast cereals.

VITAMIN D IS NATURALLY FOUND IN
BEEF LIVER • COD LIVER OIL • EGG YOLKS • SARDINES • MACKEREL • SALMON • TUNA • MUSHROOMS EXPOSED TO CONTROLLED UV LIGHT

VITAMIN E is the primary antioxidant within cells and its main role is to provide antioxidant support. Vitamin E can help quench free radicals, the byproduct of occasional oxidative stress from acute intense exercise.

FOODS RICH IN VITAMIN E
PLANT OILS(WHEAT GERM, OLIVE, CANOLA, SUNFLOWER, SAFFLOWER, CORN, COTTONSEED) • ALMONDS • HAZELNUTS • PEANUTS • WALNUTS • DARK GREEN LEAFY VEGETABLES

ZINC is a mineral that helps to support immune function. Zinc is found in a wider variety of foods, but mainly present in animal-based foods like meat, fish, poultry and dairy. Zinc may also be found in a variety of legumes, grains, nuts and seeds.

FOODS RICH IN ZINC
OYSTERS • CRAB • LOBSTER • PORK • BEEF • CHICKEN • CHEESE • BEANS • CHICPKEAS • OATMEAL • PUMPKIN SEEDS • CASHEWS • ALMONDS

PROTEIN is an energy-yielding macronutrient involved in thousands of different functions in the body, including immune function. Protein can help maintain, build and recover tissues in the body. Protein is found in animal-based foods and in varying amounts across plant-based foods. Include a variety of foods from meat, seafood, nuts and seeds. Choose high-quality lean proteins.

COMPLETE HIGH-QUALITY PROTEIN SOURCES
BEEF • CHICKEN • TURKEY • DUCK • EGGS • SEAFOOD (SALMON, TUNA, TROUT, MACKEREL, HERRING, COD, LOBSTER, CRAB, OCTOPUS, SHRIMP, SCALLOPS,) • GAME MEATS • DAIRY PRODUCTS (COTTAGE CHEESE, YOGURT, MILK) • SOY PRODUCTS (TEMPEH, TOFU, EDAMAME)
A single nutrient can't run the immune system on its own. It requires a balance between all nutrients in moderation. Antioxidants for example complement each other and can work together if in harmony. Too much of one nutrient may actually interfere with the action of another. Essential nutrients can be obtained from a varied diet.