Desserts
Gimme S'more Mug Cookie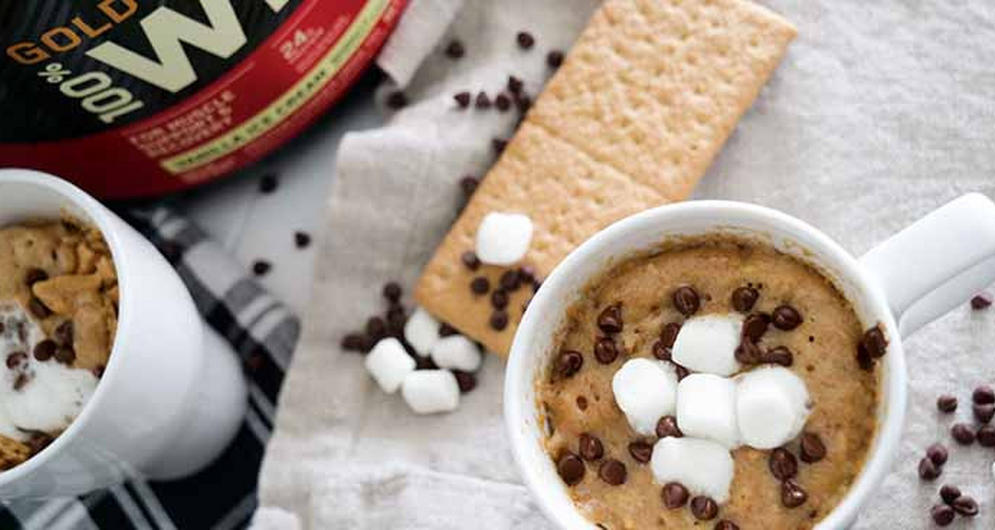 Directions
Mash banana in a medium bowl until it forms a smooth paste.
Add graham cracker crumbs, protein powder, mini marshmallows, and chocolate chips to bowl and mix to combine.
Transfer dough to a microwave safe mug or ramekin. Microwave on high for 30-40 seconds
Top with whipped cream and chocolate shavings, if desired (macros not included), and consume while the cookie is still warm!
Notes:
No need to microwave over 40 seconds as this will keep the mug cookie soft and slightly gooey in the center.