Snacks
Protein Cinnamon Rolls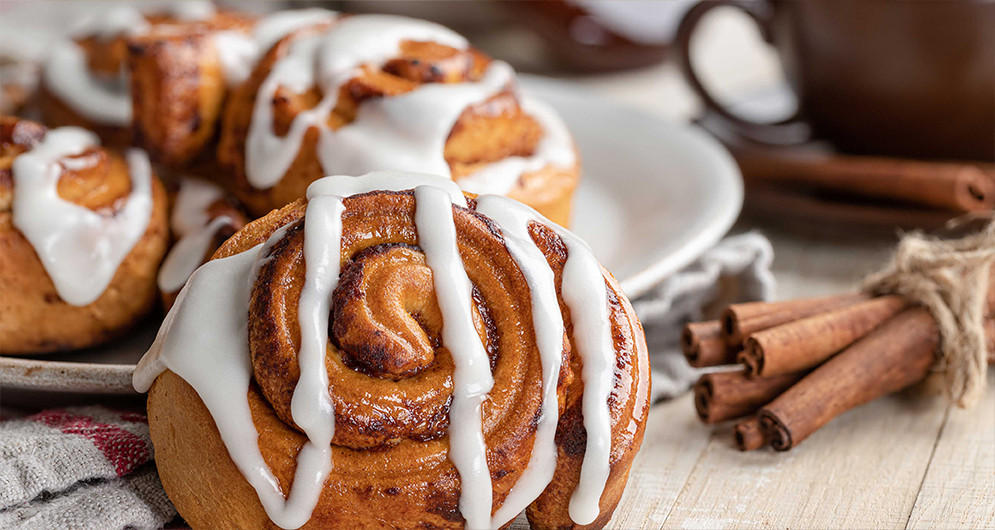 Directions
Preheat the oven to 350F. Line a baking sheet with parchment paper.
In a bowl, whisk together flour, protein powder, baking powder, and salt. Add non-dairy milk and stir until a soft dough forms. Form dough into a ball then press into a small rectangle, about a few mms thick.
Brush melted coconut onto the dough. Sprinkle over cinnamon and sugar. Roll the dough then cut into two rolls. Slightly press down each roll to make them wider. Bake for 15 minutes.
Whisk together yogurt and maple syrup to make the frosting. While cinnamon rolls are still warm, smother with yogurt frosting.