Nutrition
Getting Started with Healthy Meal Prep and Easy Meal Prep Ideas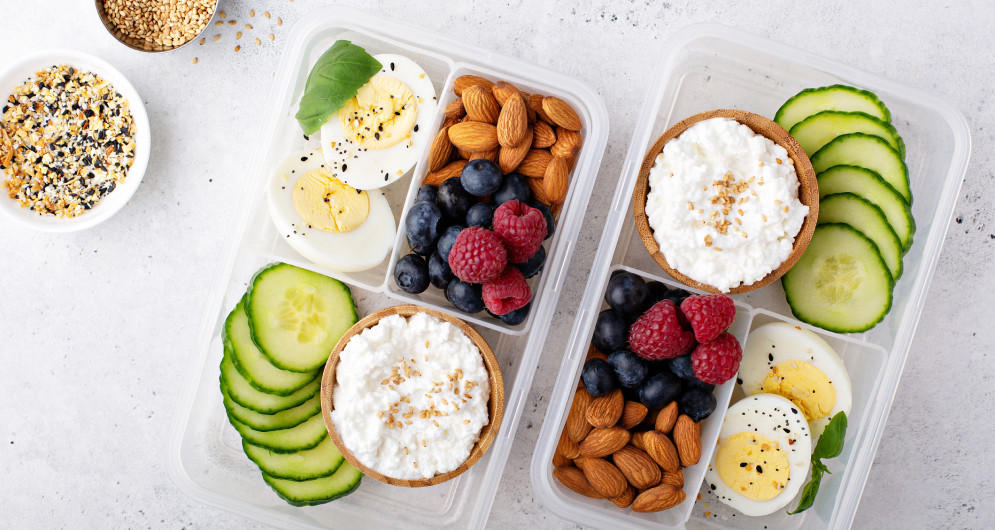 The benefits of meal prepping are numerous indeed – from time and cost savings, portion control, healthier choices, balanced nutrition, consistency in dietary goals, reduction of food waste, stress reduction, and increased variety in meals. With the right meal prep routine, you really can get more out of your day!
Starting out can seem daunting, but meal prep for beginners doesn't have to be a headache. In fact, that's what this article is all about! Let's examine some easy meal prep ideas to get you started on the right track.
Plan Ahead: If you're not one to plan or organize, you'll have to make some adjustments for this to work. The good news is there are plenty of tools to help – calendars, notes and reminders on your phone, apps, or good ol' pencil paper. Once you have an idea of what you'd like to do – write it down in some way. Begin with which meal you would like to prepare in advance - breakfast, lunch, and/or dinner. Then select a specific day of the week you'd like to get started. If you're new to meal prepping, it may be best to start with only one to two days per week. Once you get the hang of it you can plan by week or by month.
Make a List: Quick and healthy meal prep should be the goal, but it doesn't have to be complicated. Start with super-simple recipes that do not require many ingredients or select ingredients you already have on hand. It also helps to think of ingredients that can be used in many dishes. If you like using meat as a protein source, these chicken recipes are a great place to begin.
Grilled chicken Caesar wrap
Mediterranean grilled chicken salad
Chicken noodle soup
Greek grilled chicken pitas
Lastly, when deciding on a recipe, think about whether or not it's nutritionally balanced. Ensure it incorporates a majority of food groups: protein, fruits, vegetables, grains, and dairy – or substitutes for them if you have dietary restrictions.
Once you have a plan in mind, don't leave anything to chance – make a list before you start shopping for what you need. It'll help save time, money, and headaches while shopping.
Meal Prep! Now it's time for the fun part, meal prepping. Meal prepping can be done in many ways. Some like to batch cook while others like to portion out meals in individual containers. Moreover, you don't have to do everything at once. You can prepare ingredients a few hours or the day before you begin cooking; for example, washing fresh produce, cutting fruits, and chopping vegetables can be done ahead. Just remember, this should be done as close to your cooking day as possible to help maintain freshness and nutrient content.
Another method is to cook the foods ahead of time that take the longest, such as chicken or rice. Of course, you'll probably want to make several servings of a dish at once and preserve them in the refrigerator or freezer, so make sure you're prepared for storage with items like:
Food-storage containers
Plastic bags
Individual meal containers
Filling a Nutritional Gap
It's always best to get macronutrients (protein, carbohydrates, fats) from the foods you eat, but if you're highly-active or have serious physical performance goals, you may find yourself coming up short – even with the most meticulous meal-prep plans.
If you're short on protein, Gold Standard Whey Protein Shakes are a great-tasting, no-prep-needed way to reach your macronutrient goals. And while they're not a meal replacement option and should not be used as such, they're great as a snack that provides additional protein. They're ready to drink and individually packaged, so they're a simple, on-the-go way to get the protein you want in your routine. Here's what you get in every bottle:
24g of premium protein in two delicious-tasting flavors – Chocolate and Vanilla
1g of sugar and zero added sugars
Vitamins and minerals including A, C, D, E and zinc
Whey protein contains all 9 essential amino acids