Supplements
Protein Before Cardio Burns More Calories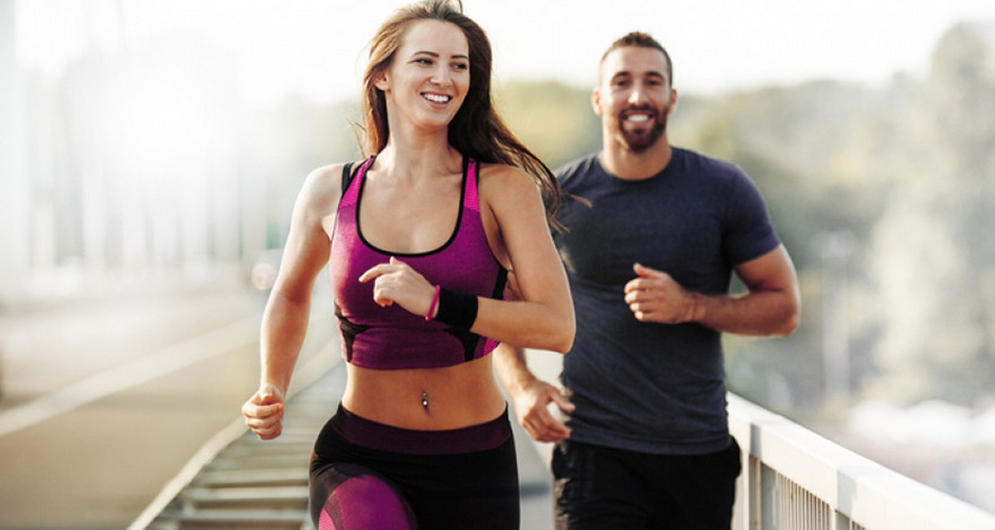 There's an assumption that running or cycling on an empty stomach will help you burn more body fat. The strategy is better known as fasted cardio, but a study published in the Journal of the International Society of Sports Nutrition suggests drinking a protein shake before cardio can help increase resting energy expenditure and fat oxidation to a greater extent than consuming nothing.
Eleven college aged men ran on a treadmill at 55% to 60% of reserve heart rate for half an hour. They hadn't consumed any food for 8 to 10 hours before training, but on separate occasions consumed a calorie-matched supplement containing either 25 grams of whey protein isolate, 25 grams of casein protein, 25 grams of maltodextrin or a non-caloric control drink.
Consuming whey or casein before running significantly increased energy expenditure after exercise compared to maltodextrin and also helped burn more calories than the control drink. Post-workout fat oxidation also increased more with protein consumption, and casein increased fat oxidation to a greater degree than whey. Even maltodextrin consumption helped oxidize more fat than the non-caloric control drink.