Supplements
So Many Ways To Enjoy Anytime Energy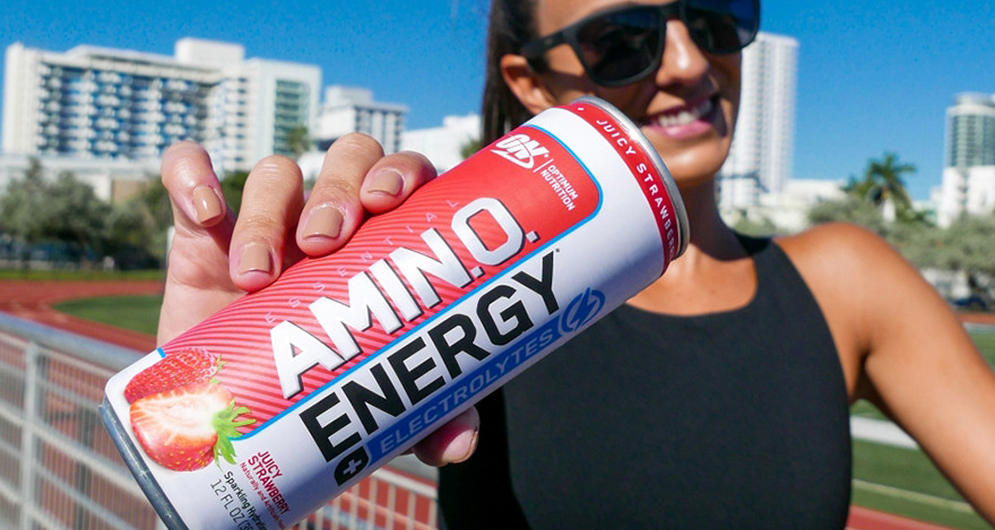 The ESSENTIAL AMIN.O. ENERGY powdered mix was launched with 3 flavors in 30 serving tubs back in 2010. From Concord Grape, Orange Cooler and Fruit Fusion, the line has expanded to include 10 more regular flavors.
There are also 4 Tea Series flavors made with real tea, 4 Café Series flavors made with Colombian Coffee, 4 flavors that include electrolytes to help with hydration, 4 naturally flavored options containing no artificial sweeteners or coloring, and now there's ESSENTIAL AMIN.O. ENERGY + UC-II Collagen to help with joint support.
No time to mix 2-scoops of powder into 10 to 12 ounces of cold water? Reach for ESSENTIAL AMIN.O. ENERGY + Electrolytes as a sparkling ready to drink in 8 tempting flavors or grab a bottle of non-carbonated ESSENTIAL AMIN.O. ENERGY in 4 traditional fruit flavors. We've got something for everyone who needs a boost of Anytime Energy and amino acid support.