Desserts
Peanut Butter Chocolate Chip Skillet Cookie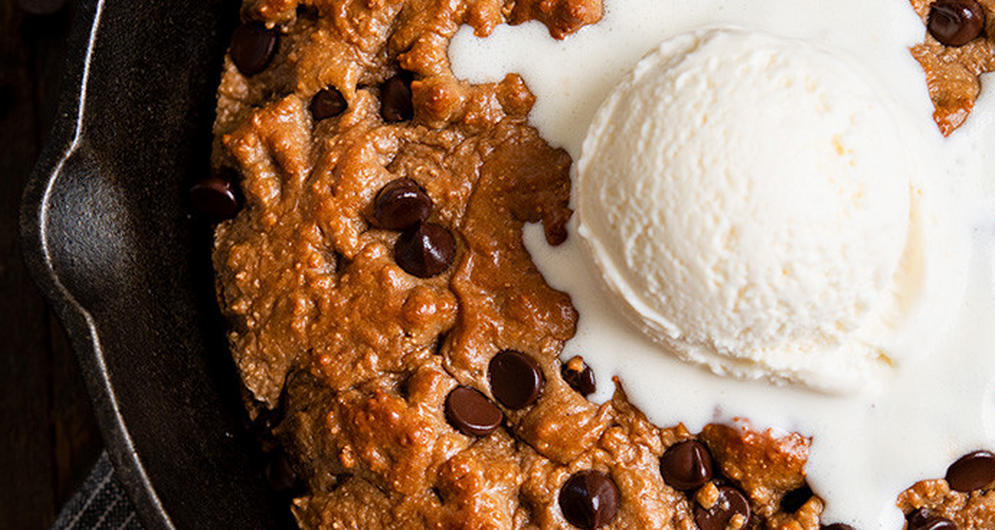 Directions
Preheat oven to 350
Spray 8-inch cast iron skillet with nonstick spray oil, such as avocado oil
In a medium mixing bowl, whisk together peanut butter, coconut sugar, almond milk, eggs, vanilla & sea salt until creamy
Using a wooden spoon, stir in dry ingredients: whey, coconut flour and baking soda. Mixture will be sticky – allow to sit for 3-5 minutes to rest before folding in 2 TBSP of the chocolate chips.
Using the back of the wooden spoon or a rubber spatula spread the dough into the bottom of your prepared cast iron skillet. Sprinkle the remaining 1 TBSP chocolate chips over the top and place in the 350 degree oven to bake for 8-10 minutes.
Remove from oven and serve warm. Top with a scoop of your favorite vanilla ice cream or frozen yogurt if you wish!