Desserts
Winter Apple Crumble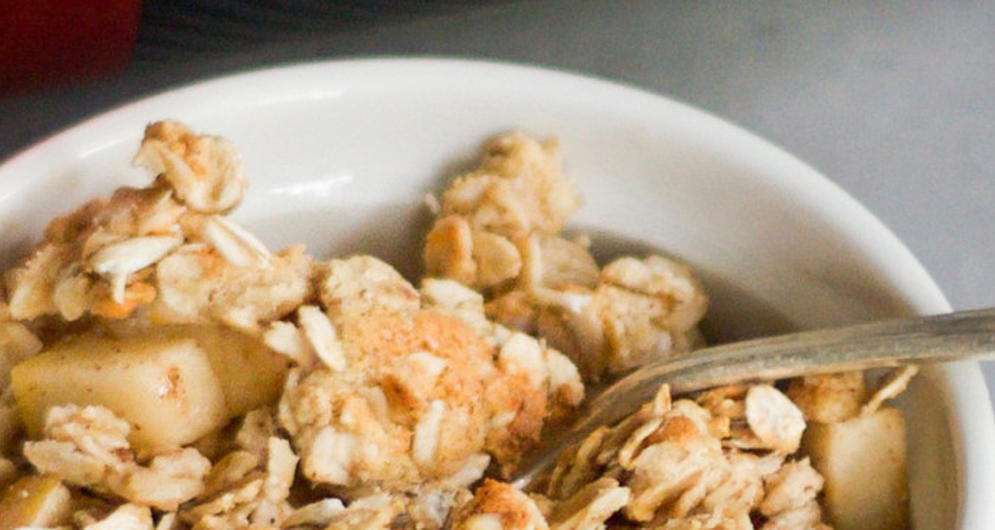 Directions
Preheat the oven to 350F.
In a small bowl, combine diced apple, maple syrup, and cinnamon. Pour into a 6 ounce ramekin.
In the same mixing bowl, whisk together rolled oats, protein powder, cinnamon, and salt. Add maple syrup and coconut oil. Use a fork to combine the mixture until a mixture resembling wet sand forms. Top diced apple mixture with crumble.
Bake for 15 minutes until the top is golden brown. Allow the apple crumble to cool for 5 minutes before serving.