Snacks
Protein Oatmeal Choc. Chip Cookies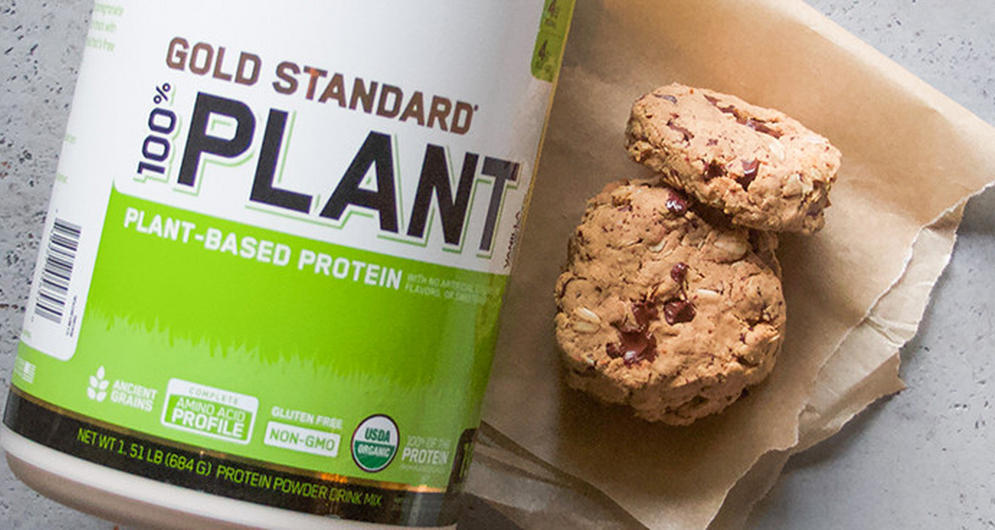 Directions
Preheat the oven to 350F. Line a baking sheet with parchment paper.
In a large bowl, whisk together milk, coconut oil, almond butter, and vanilla until creamy.
Add plant protein, rolled oats, and cinnamon. Use a wooden spoon or spatula to combine until a soft dough forms. Fold in chopped dark chocolate.
Form into 4 balls and place on the prepared baking sheet. Flatten slightly with the palm of your hand. Bake for 10 minutes. Allow cooling on the baking sheet for 5 minutes before transferring to a wire cooling rack.