Snacks
Protein Snickerdoodles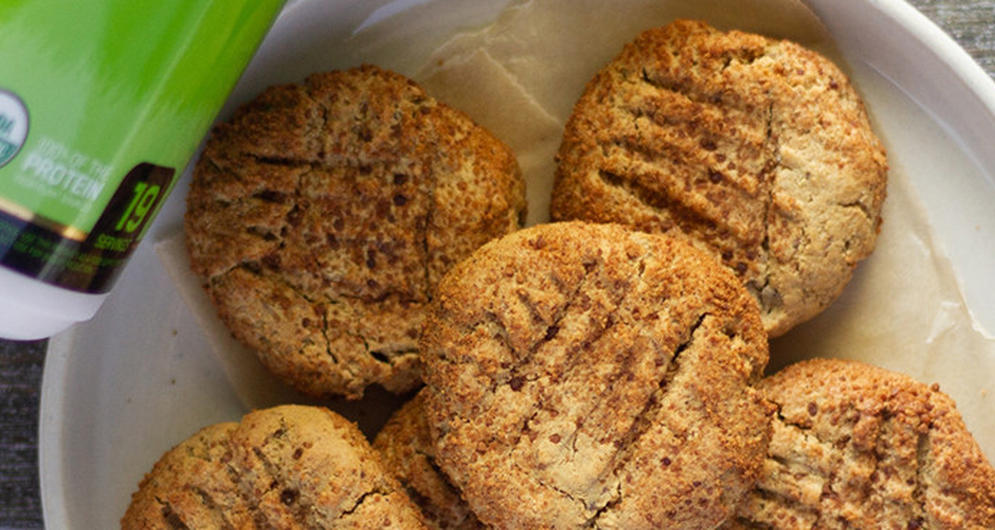 Directions
Preheat the oven to 350 degrees. Line a baking sheet with parchment paper or a silicone baking mat.
To a small bowl, combine flaxseed meal and water. Let sit for 5 minutes.
In a large mixing bowl, use a handheld mixer to combine peanut butter, maple syrup, and flax egg until creamy. Add baking soda, protein powder, and coconut flour. Use a wooden spoon or spatula to combine until a soft dough forms.
Whisk together cinnamon and coconut sugar in a small bowl. Take a small cookie scoop to portion dough. Roll into balls. Roll balls in cinnamon-sugar mixture to coat.
Place on the prepared baking sheet. Slightly flatten down each ball with the back of a fork.
Bake for 12 minutes. Allow cookies to cool for 5 minutes before transferring to a wire cooling rack.