Snacks
Vanilla Protein Yogurt Bark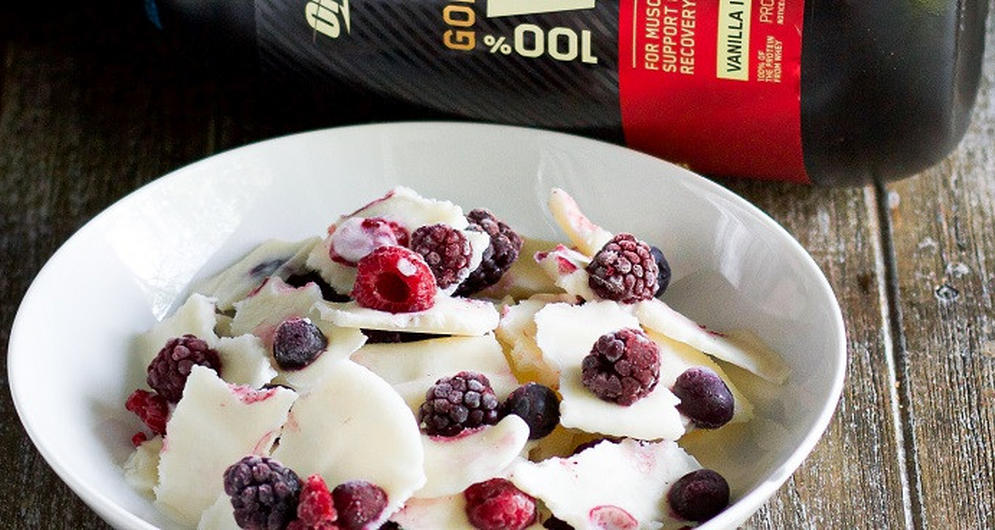 Directions
Line a baking sheet with parchment paper.
Whisk together greek yogurt, maple syrup, and protein powder until smooth. Spread yogurt mixture onto the baking sheet in a single layer. Sprinkle mixed frozen berries over the top. Freeze for 1 hour or until set. Break into chunks.
Store yogurt bark in an airtight container in the freezer.