Snacks
Chocolate protein brownies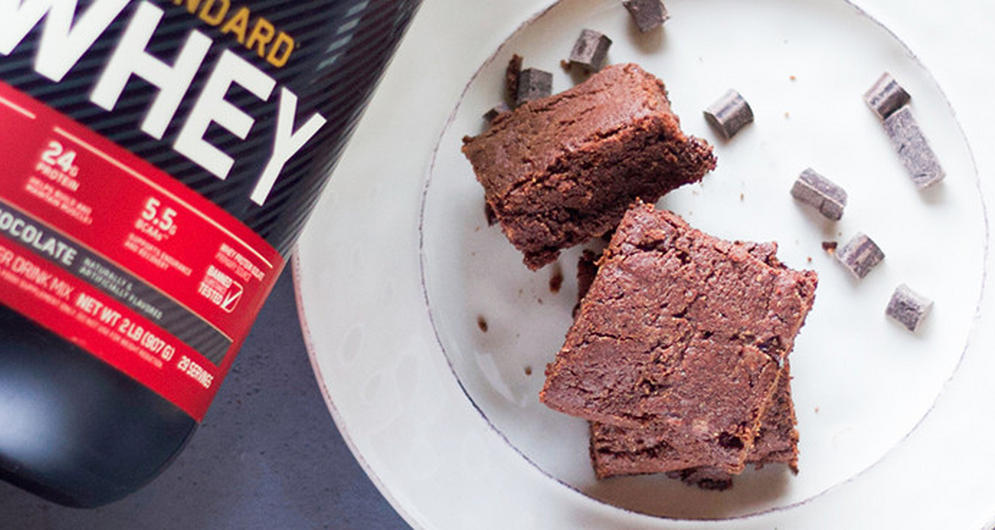 Directions
Preheat the oven to 350 degrees. Line an 8×8 baking dish with parchment paper.
In a large bowl, combine flour, cocoa powder, protein powder, baking powder, and salt. In a separate bowl, whisk together almond butter, coconut oil, vanilla, maple syrup, and sugar. Pour wet mixture into dry. Combine with a spatula or wooden spoon. Fold in chocolate chips. The batter should be on the thicker side.
Press and smooth over the batter into half of the baking dish. Top with more chocolate chips if desired. Bake for 20 min. Let cool for 8 min. before slicing.