Snacks
Collagen avocado and sweet potato bites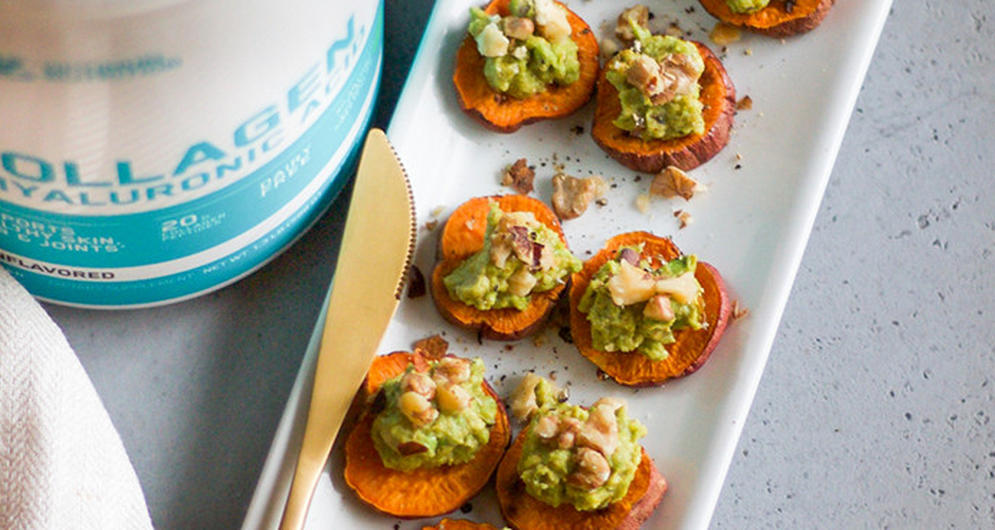 Directions
Preheat the oven to 400 degrees. Line a baking sheet with parchment paper. Arrange sweet potato coins on the baking sheet. Bake for 18-20 minutes until golden brown and crispy.
While sweet potatoes are baking, prepare the avocado mash. Mash one avocado in a bowl. Add spices and salt to pepper to taste. Mix well.
Top each sweet potato coin with a dollop of avocado mash and sprinkle over toasted walnuts.