Snacks
Fruit Oat Tarts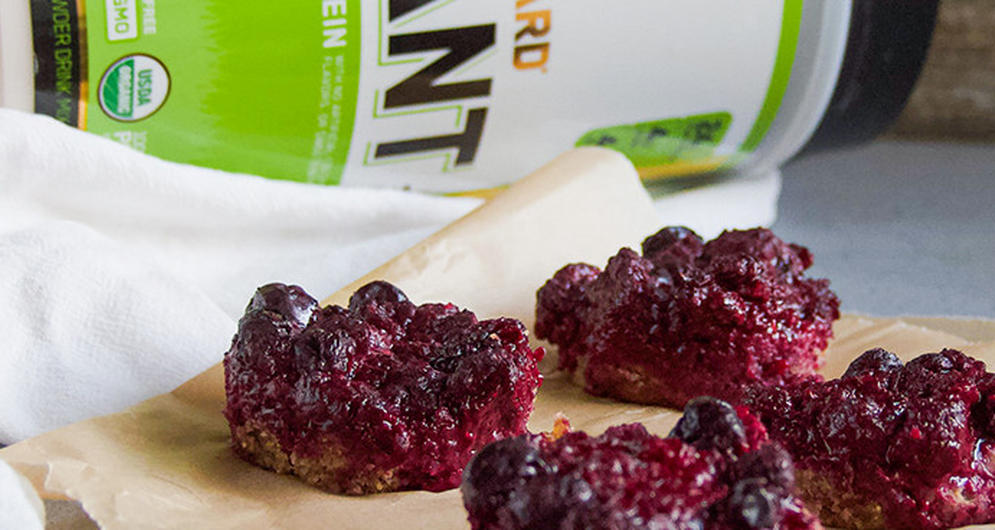 Directions
Preheat the oven to 350F degrees. Grease a muffin tin for four tarts.
Add plant protein powder, oats, walnuts, and cinnamon to a food processor. Blitz until a coarse mixture forms. Add to a small bowl. Whisk in maple syrup and non-dairy milk and stir to combine.. You should be able to press the dough together with your fingers.
Taking ¼ of the dough at a time, press into the bottom of the muffin tin. Top each crust layer with 1 tbsp jam. Bake for 10 minutes. Allow cooling in the muffin tin for 5 minutes before carefully removing the tarts from the tin.